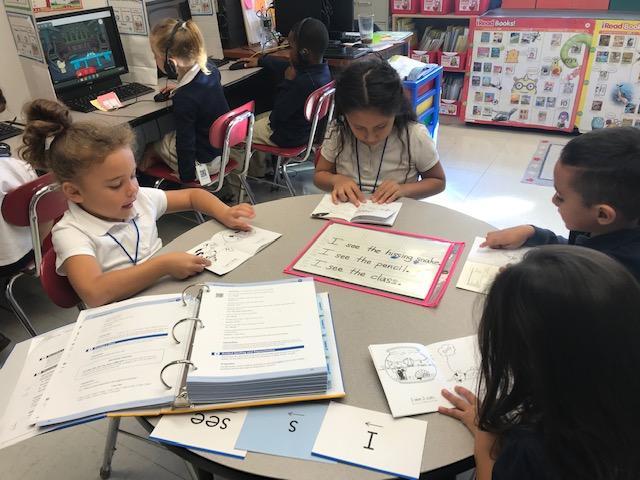 Kindergarten Students who are placed in my RTI (Response to Intervention) class will receive small group reading instruction. My name is Mrs. Muniz and I am thrilled to be your child's intervention teacher. I will be working with your child for two-three periods per week utilizing the SIPPS program.

SIPPS stands for Systematic Instruction in Phonological Awareness, Phonics, and Sight Words. In SIPPS Beginning Level, your child focuses on the alphabetic principle. They learn concepts of print, gain phonological awareness (especially blending and segmentation), and learn initial phonics (consonants, consonant digraphs, and short vowels) and high-frequency sight words. Throughout Beginning Level, your child reads decodable books that match the instruction. By the end of this level, your child will understand and use short vowels, know 73 sight words, and be able to read and spell new words.

If at any time you have any questions, comments or concerns please do not hesitate to contact me through e-mail at Bmuniz@carteretschools.org. Thank you!