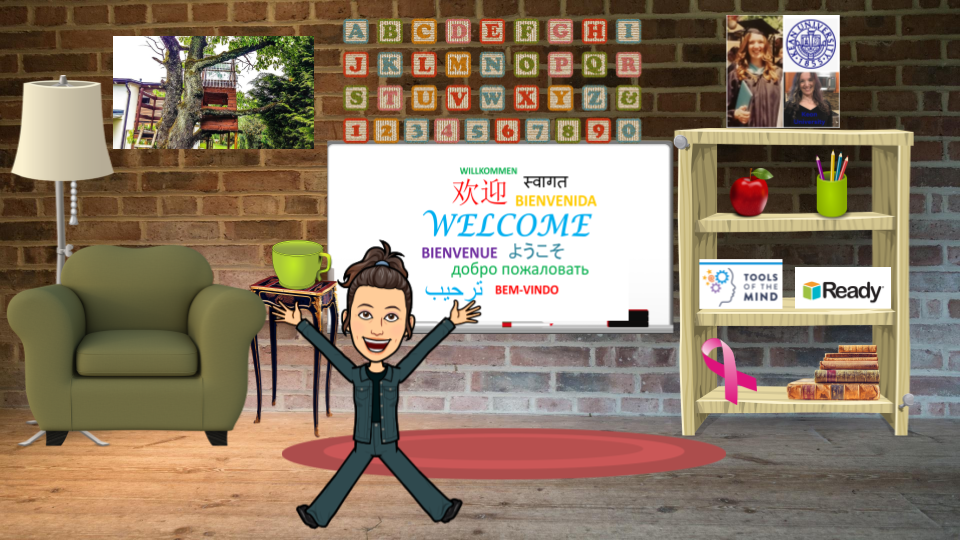 Google Classroom

Class Code/Código de clase: (please email teacher if you do not have it/Escribe un "email" a la maestra si no lo sabes)

(You must be logged in using your child's School account to join google classroom-Debe iniciar sesión con la cuenta de la escuela de su hijo para unirse a GoogleClassroom)

----------------------------

Click on the link below. / Haga clic en el enlace de abajo.

Then, click the + sign to put in the code. / A continuación, haga clic en el signo + para poner en el código.

Sobre "Google Classroom"
--------------------------------------------------

Dear Parents,

I am looking forward to a productive year, where we, together, can provide an educational environment, which will enhance your child's learning experiences.

The children will be learning many new things this year like reading, writing, and basic math concepts. I urge you to be very involved in your child's learning and come to me for any questions and concerns.

Please note, we will start the year virtually with zoom classes daily until October 13. Please make sure to sign-in/login daily to attend class. There will be an AM and a PM session for your convenience. Choose the one that is the most convenient for you. You do not need to attend both.

Sincerely,

Mrs. Lesniak

Bilingual Spanish Kindergarten Teacher

Email: clesniak@carteretschools.org

--------------------------------------------------

Estimados padres,

Espero tener un año productivo, en el que, juntos, podemos proporcionar un ambiente educativo, lo que mejorará las experiencias de aprendizaje de su hijo(a).

Los niños aprenderán muchas cosas nuevas este año como lectura, escritura y conceptos básicos de matemáticas. Le insto a que participe mucho en el aprendizaje de su hijo. Estaré aquí para usted para cualquier pregunta y preocupación que pueda tener.

Tenga en cuenta que comenzaremos el año virtualmente hasta el 13 de octubre con clases en ZOOM. Asegúrese de iniciar sesión / iniciar sesión diariamente para asistir a clases. Habrá una sesión por la mañana y otra por la tarde para su conveniencia. Elija el que más le convenga. No es necesario asistir a ambas.





Sinceramente,

Sra. Lesniak

Maestra de kindergarten (bilingüe español)

Correo electrónico: clesniak@carteretschools.org