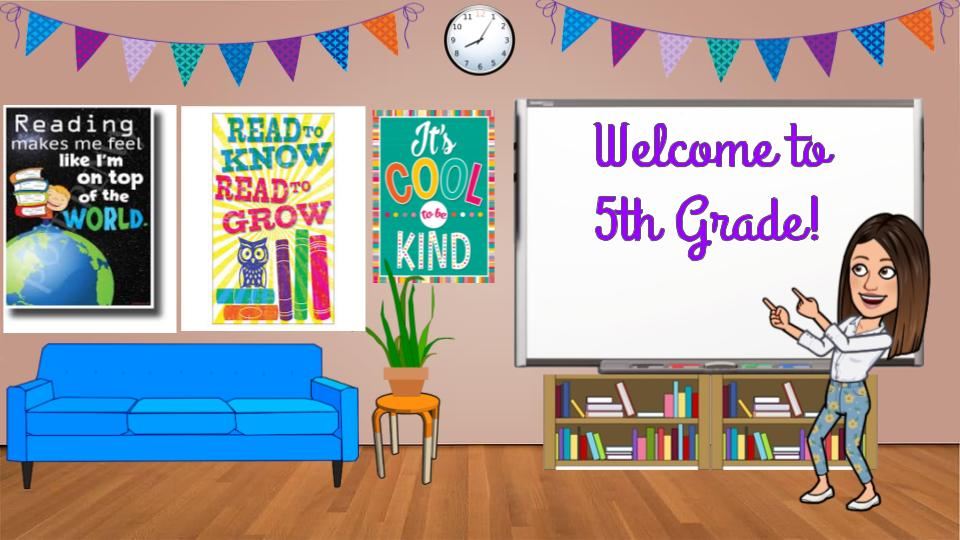 Welcome to 5th Grade! My Name is Ms. Jimenez.

I teach 5th Grade Reading and Writing.

I am so excited to meet you!🎉
📚✏️ All Students in each homeroom (5-1 & 5-2) have been invited to the Google Classrooms for each teacher's subjects. Please log into Google Classroom with student GOOGLE SCHOOL account and please accept the classroom invite on the home page of Google Classroom.

🎯Parents/Guardians- Google Classroom invites will be sent to parent emails later in the week.

📹 All classes will be held via Zoom. All Zoom links will be posted in Google Classrooms for each subject. Please follow the schedule provided by your Homeroom Teacher.