Meet the Teacher

My name is Mrs. Christie and I will be your child's RTI teacher. We will be working in small groups focusing on literacy throughout the school year. The students will have an opportunity to read a variety of genres while enhancing lieracy skills. If you need to contact me the easiest way would be to send an email to schristie@carteretschools.org and I will respnd back to you.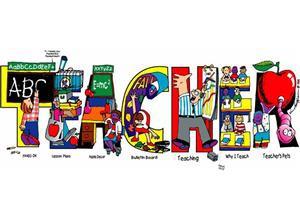 Phone: 732-541-8960 Ext. 5002
Email:
Degrees and Certifications:
Educational Background: Bachelor's degree- English/Early Childhood Education Master's degree- Instruction and Curriculum/Reading Master's degree- Educational Adminsitration Certifications: Supervisor Reading Specialist
Mrs.

Christie

Here is some background information on myself. I have been a teacher in Carteret for 19 years. Throughout my teaching career, I taught kindergarten, second grade, fourth grade, and my current position as a Reading Specialist. I am married and a mother of two children. I have a 17 year old daughter and a 14 year old son. Both my childern are very active in sports, so I spent much of my time going to all their sporting events. I am a big dog lover who resides with two large and two small dogs. When the weather is warm, I enjoy spending time on the beach and engaging in outdoor activities.