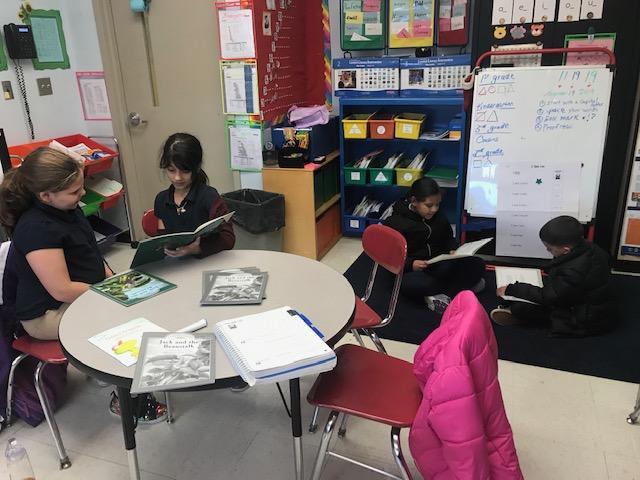 The program I will be implementing is called Fountas and Pinnell/Leveled Literacy Intervention. My goal is to boost your child's confidence in his/her reading fluency, comprehension/ extend vocabulary, and phonics skills.

For VIRTUAL students, please continue to have all LLI materials ready for online learning.

During in-person sessions, I will be sending home a "Take-Home Book," which is a copy of a book your child already read in school. In addition, your child may bring home a "Fold Sheet" (an assignment) that is connected to the story. PLEASE KEEP THESE ITEMS AT HOME-- This is extra work to help build your child's confidence, and a love for reading.

For more information, please visit the Fountas and Pinnell/ LLI Website: https://www.fountasandpinnell.com/lli/?fbclid=IwAR3fvpqao0jHXfrhox4ZRmD6HZY5WtGqFc4z8mAEZOkl_NN3I74QVEsR72w

If at any time you have any questions, comments or concerns please do not hesitate to contact me through e-mail at Bmuniz@carteretschools.org.