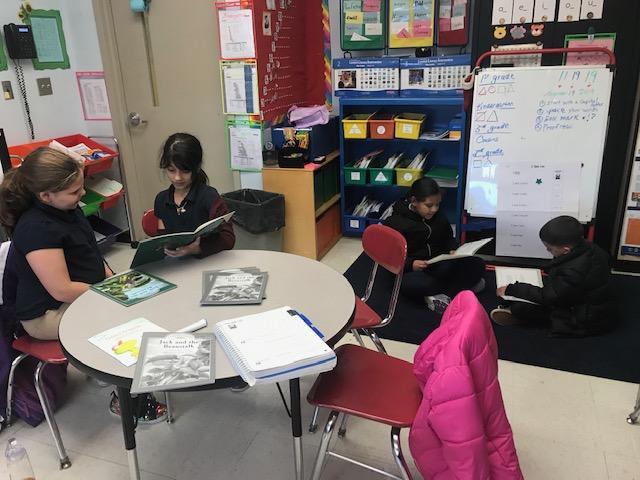 3rd grade students who are placed in my RTI (Response to Intervention) class will receive small group reading instruction. My name is Mrs. Muniz and I am thrilled to be your child's intervention teacher. I will be working with your child for 2-3 periods per week. The program I will be implementing is called Fountas and Pinnell/Leveled Literacy Intervention. My goal is to boost your child's confidence in his/her reading fluency, comprehension/ extend vocabulary, and phonics skills.

For VIRTUAL students, if you didn't get the chance to pick up your RTI materials, please go to the school's main entrance and request for Mrs. Muniz's RTI materials. Our security gaurd will send it to you. These materials will include all of the amazing stories your child will be reading with Mrs. Muniz.

During in-school HYBRID sessions, I will be sending home a "Take-Home Book," which is a copy of a book your child already read in school. In addition, your child may bring home a "Fold Sheet" (an assignment) that is connected to the story. PLEASE KEEP THESE ITEMS AT HOME-- This is extra work to help build your child's confidence, and a love for reading.

For more information, please visit the Fountas and Pinnell/ LLI Website: https://www.fountasandpinnell.com/lli/?fbclid=IwAR3fvpqao0jHXfrhox4ZRmD6HZY5WtGqFc4z8mAEZOkl_NN3I74QVEsR72w

If at any time you have any questions, comments or concerns please do not hesitate to contact me through e-mail at Bmuniz@carteretschools.org.