Theater Arts Education at Carteret High School

Mrs. Hillary Lawton- Theater Director

The theater program at CHS focuses on two areas of theater in order to prepare students for college and career readiness in the field. Through the use of hands-on projects and activities, students are immersed into the world of theater and learn what it takes to work both on and off stage. Students will discover the creativity needed in order to create for the visual and audio aspects of theater, as well as the emotional and vocal skills needed in order to perform on stage.
The theater program is broken down into 3 separate courses: Click on the course name for more information...

Intro to Acting: which focuses on the beginning elements needed for performing as an actor on stage.

Acting 1: Which is an audition based course which takes a deeper look at the different acting methods that exist, and audition techniques to help prepare students for college auditions.

Theater Production: Not interested in being onstage but still have an interest in the theater? This course is designed to teach behind the scene skills needed in order to prepare for a show.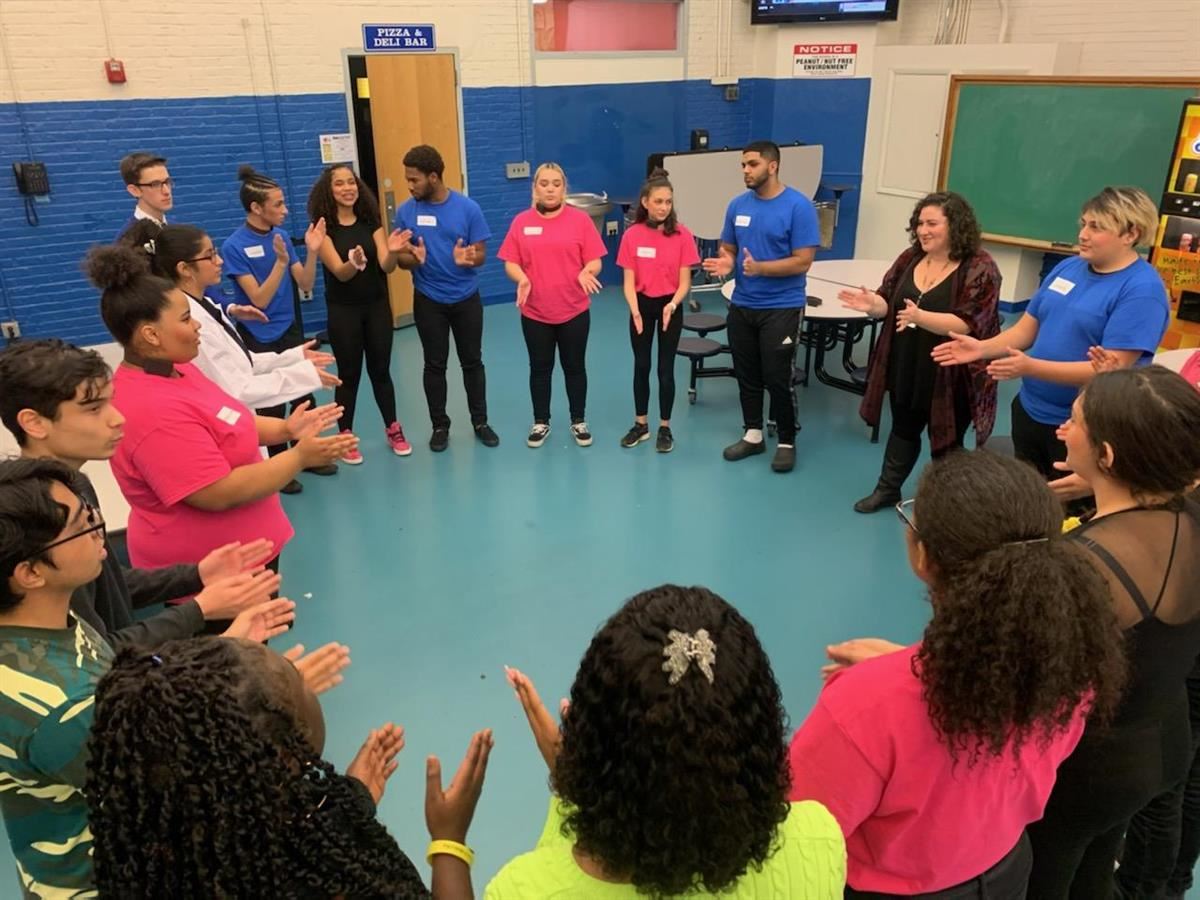 Phone:
Email:
Degrees and Certifications:
Mrs.

Hillary Lawton

Mrs. Lawton is the teacher of theater at Carteret High School. As a child, she knew that she was always going to be a part of the performing arts in some way. She started performing at the age of 10 and never stopped. She has worked on numerous shows both on and off stage, giving her a well versed knowledge of theater. In high school she studied at the Somerset County Vocational Technical High School's- Musical Theater program. From high school she moved to New York City and studied for a semester as a BFA major in Musical Theater. Feeling as though something was missing from the program, she left the BFA route and went to study Theater at Raritan Valley Community College. After earning her associates degree, she made her way up to Boston where she discovered the incredible world of Theater Education. She graduated from Emerson College, Magna Cum Laude, with her Bachelors in Theater Education and certification to teach theater for grades k-12. With her degree in hand, she moved back to New Jersey and was given the amazing opportunity to go back to Raritan Valley Community College where she worked with the college students on their fall musical as the assistant director and stage manager. Having found her home here in Carteret, she can't wait to see all of the amazing things her students bring to the table and is excited for all of the incredible theater that they will be able to create together.

Remember to be silly, have fun, and never be afraid to fail.